Despite of the corona measures we practice every week. Our practices are on Wednesday from 20:00 until 21:30 at the A-field (inside the athletics track) of university sportscentre De Bongerd. Also non-members are welcome at practice. Wanna join? Send an e-mail to frisbee.wageningen@gmail.com or a DM to @ultimate_frisbee_wageningen on Instagram.
See you soon at our practice!
Membership
You can join our training 3 times for free. After that, we ask you to become a member and to hand in this form during the training to trainer or one of the board members.
The contribution terms range from January 1 until June 30 and from July 1 until December 31. Do you want to terminate your membership? Send an e-mail to frisbee.wageningen@gmail.com before June 1 or December 1.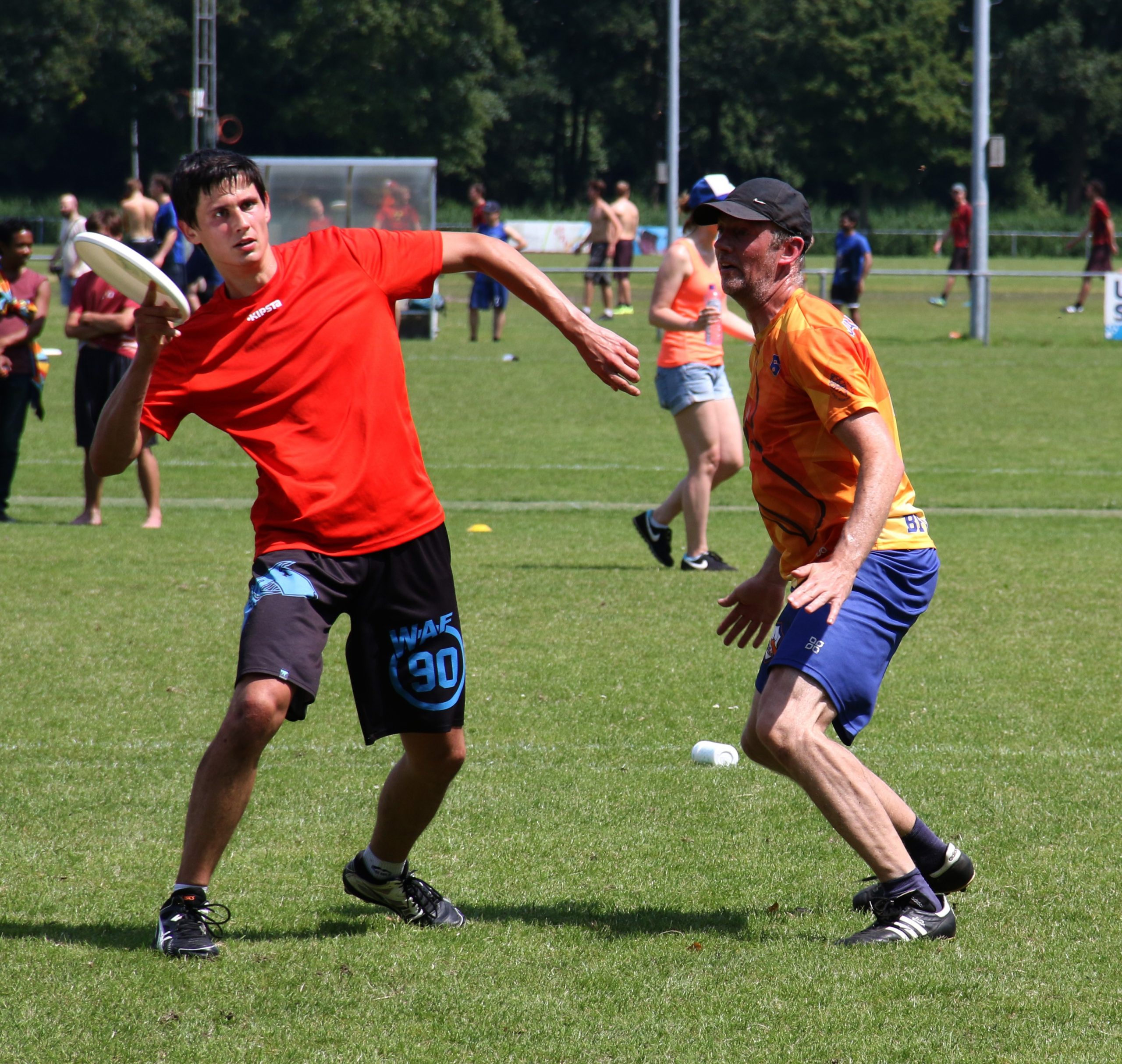 Corona measures for practice:
Put on your sportswear on already at home. There are currently no changing rooms available. You can't take a shower or go to the toilet. Go to the toilet at home before leaving.
Bring your own bottle with water.
Arrive on time, but no earlier than 10 minutes before the start of the training.
We always follow the rules of the RIVM, Dutch Frisbee Association (NFB) and of course sports center de Bongerd.